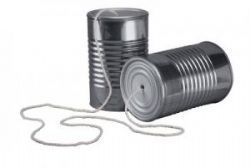 According to Spanish consumer association FACUA, the 2 most common causes for consumer complaints by the general public in Spain are those to Electricity providers and Telecoms operators.
This guide will look at the subject of how to complain about your telephone provider (including fixed landlines, internet / broadband and mobile phones), as complaints to Electricity providers will be covered elsewhere.
First Course of Action :
In the first instance you should contact the customer services department of the service provider with whom you have a complaint. Contact should be made within 1 month of the problem / date of bill with which you disagree.
How ? :
Contact can usually be made over the phone, by e mail, in writing, and in some cases via a complaints form on the service provider's website.
The service provider is legally obliged to provide a reference number to identify each complaint - an email confirmation will be sent in cases of contact by e mail; a confirmation letter where you have written to them; an e mail response when you have complained on line etc... in cases of a complaint being made over the phone you should ensure that your reference number is quoted verbally and that confirmation of this is posted out to you.
If you have not received any such reference number you should assume that you compliant has not been registered.
Timescale :
You should allow 1 Month from receiving confirmation of the complaint reference number before you start getting impatient.
Your complaint should be addressed to your satisfaction within this time (note : this means your satisfaction that your complaint has been reviewed, not satisfaction of the outcome).
If you are NOT satisfied :
In order to take your complaint to the next level you must have first gone through the above steps, as each of the following associations will ask for documented proof of you having made the complaint, together with any response you might have received.
You can then decide to either take your complaint to an arbitration council (the Instituto Nacional de Consumo - Details in Spanish via link > HERE < )can help you with this at no cost), or take your complaint directly to the Office for Customer Service (Telecommunications) at the Ministry of Industry, Trade and Tourism.
The Ministry will only review any complaint after 3 months of receiving a reply that was not to your satisfaction has passed or 1 month in cases where no reply has been received. (Remember you will need to provide proof of your complain reference as not having once essentially means no official record of any such complaint being made.)
Then what ?
The Ministry is then obliged to decide whether to investigate your complaint further and respond to you with their decision and any resulting conclusions within 6 months of having the case referred to them.
Where to file the complaint :
You can make your complaint to the Ministry in a number of ways, but should be be prepared for the fact that this should be done in Spanish :
1.) In writing :
Secretaria de Estado de Telecomunicaciones y para la Sociedad de la Informacion
Gobierno de España. Ministerio de Industria, Energía y Turismo
C/Capitán Haya, 41, C.P. 28071 Madrid , Madrid, España
Any such letter should include your name and address; the name and address of who you are complaining about; the full name and address of the Ministry (recipient of letter); the date, place and time of your signing of the letter, together with a description of the nature of your complaint (including complaint reference number) and any supporting documentation.
2.) Online :
You can make your complaint online (in Spanish) via the link > HERE < )
Or, If you are one of the minority who both understand, and have a digital signature, you can submit your complaint (in Spanish) via the link > HERE < )
Recommended Reading :
* FACUA Survey into Spain's Best and Worst Mobile Phone Providers
* Spain's Next-Day Tel no. Porting Law Criticised