Spain To Bill Firms Direct For Social Security Contributions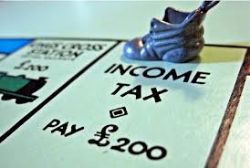 Spain's Social Security Administration will invoice companies directly for monthly social security contributions under new legislation being prepared by the Employment Ministry.
Employers in Spain are responsible for deducting social security contributions from employees' wages each month, and for passing the payment on to the Social Security Administration.
In future, the Administration will calculate the monthly contribution due per employee and submit a bill online to the business. The aim is to increase Government control, prevent tax evasion, and guarantee that workers are paying the correct amount.
The online direct billing system was trialled last year in Spain in 300 companies. The Government hopes to phase in the new system from July.
Recommended Reading :
* Spain wants higher tax revenue from companies