Spain Recorded 184 Evictions a Day in 2013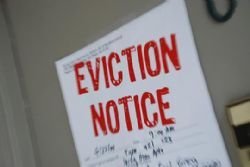 Spanish authorities ordered 67,189 evictions in 2013 - the first year in which that statistics began to be take - the Judiciary''s General Council reported on Friday.
The number is the equivalent to 184 evictions per day, of which 38.4% corresponded to mortgage executions, 56.8% to the Urban Leasing Law and 4.8% to other causes.
The evictions ordered by the Judiciary correspond to cases in which those affected refuse to abandon their accommodations, being unable to reach an agreement with the bank on payment of the mortgage execution, renegotiation of the debt or due to non-payment of the rent.
An undetermined number of people affected by the crisis are giving their houses to the bank before a trial begins.
The evictions are carried out by a judicial commission, composed of court officials, police agents and the legal proprietor.