Spanish Banks Push Own Properties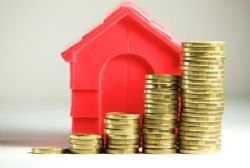 When Judit León and her boyfriend visited their bank recently and asked about a home mortgage, they didn't think they could afford it. Then the mortgage broker for Caixabank suggested another option : The couple could get up to 100% financing if they took out a mortgage to buy a home owned by the lender.
"The banks have a ton of homes, and they are looking to get rid of those properties," said Ms. León, a 32-year-old programmer for a real-estate website who lives in a Barcelona suburb. Ms. León and her boyfriend are still weighing their options, she said.
Spanish banks have about €100 bln of repossessed real-estate properties on their books, according to Moody's Investors Service, and are eager to offer deals to accelerate foreclosure sales as they prepare for this year's balance-sheet review by EU regulators. Upkeep on those properties is costly, and a Spanish regulation requires them to keep a bigger financial cushion for a foreclosed property than for a mortgage loan.
Five major banks, including Banco Santander and BBBVA offer clients up to 100% financing to buy a foreclosure, compared with a maximum 80% for a property that isn't owned by the bank, according to a research report published internally by one of the banks and reviewed by The Wall Street Journal.
Depending on the bank, borrowers can save from 0.24 to 3 percentage points of interest if the home loan is used to purchase a bank foreclosure, the internal report shows. The figures are based on mortgage terms offered to "mystery shoppers" who visited some of the banks' offices. The mystery shoppers work for a consulting firm hired by the bank to compile the monthly report. That allows the bank to monitor its rivals' deals.
Spokesmen for BBVA, Caixabank, Banco Popular and Banco Sabadell confirmed that they offer more generous financing and a lower interest rate for foreclosure purchases and say the practice has helped them shed repossessed homes. The terms of any mortgage, they added, depend on the client's risk profile and relationship with the bank.
A Santander spokeswoman declined to comment.
A notice on Santander's website advertises up to 100% financing for properties sold by the bank's real-estate unit, versus 80% financing for properties it doesn't own.