Spain sells 5.5 Bln of debt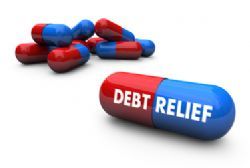 The Spanish Treasury on Tuesday placed treasury bills worth €3.515 bln on the market, registering a high demand of more than 9.3 billion euros and placing more than expected.
A total of €924 mln worth of 3-month treasury bills carried an average interest rate of 0.295%, slightly below the 0.324% of the previous auction held in April.
The remaining €2.590 bln worth of nine-month treasury bills fetched an average interest rate of 0.552%, which was slightly above the 0.465% of the previous issue.
After the auction, Spain's risk premium stood at around 168 points, while Spain's 10-year bond interest rate stood at around 3.033%.
The Treasury will hold another auction on Thursday when it expects to place between €2.5 and €3.5 bln.