OECD criticises Spain's recovery efforts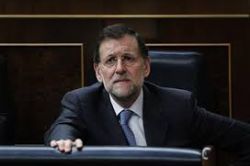 The Organisation for Economic Co-operation and Development (OECD) today warned Spain that it must improve its competitiveness in business in order to reduce unemployment and speed up the recovery from the economic downturn in the aftermath of 2 recessions within a 5 year period.
The Economic body also lamented Spain's struggle with any meaningful signs of growth, but did not single Spain out as the only nation with issues needing to be addressed, as many still struggle with a rate of unemployment close to 25%.
"It is now crucial to build on these accomplishments, with new efforts to enhance growth, boost productivity, further improve competitiveness and get people back to work," the 34-country group's Secretary General Angel Gurria said in Monday's report.
Elsewhere in the report, the OECD specifically singled out Spain's lax system of applying too many tax loopholes as being a cause for concern.
Recommended Reading :
* EU asks Spain for further 2 years of austerity
* Spain unemployment claims up in August