Spanish air traffic controllers call further strikes for July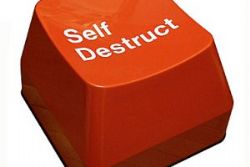 Spanish air traffic controllers have called a new round of work stoppages next month as they continue to protest the Enaire airport authority's decision to sanction 61 controllers over a wildcat strike that led to the complete closure of Spanish airspace in December 2010.
Four-hour work stoppages will be held on July 11, 12, 25 and 26, the Air Traffic Controllers Labor Union (USCA) has announced.
The controllers have already held partial strikes on June 8, 10, 12 and 14 that caused only limited disruption at the nation's airports due to strict minimum service demands imposed by the Public Works Ministry.
This time around air controllers will strike from 10am to 1pm on July 11 and 25, and from 5pm to 8pm on July 12 and 26.
"USCA considers unreasonable Enaire's decision to maintain the sanctions on 61 controllers in Barcelona after an investigating court looking into the possible violations by the people sanctioned and 20 other courts throughout the country concluded that no disobedience or job walkouts took place," the union said in a statement.
Besides the sanctions, one controller was also fired from his job. He is appealing that decision.
USCA has also asked the Public Works Ministry to be less strict in its demands for minimum services on the days of the strike to avoid violating controllers' right-to-strike guarantees under the law.
During the June stoppage, the ministry managed to maintain 70% service at all airports and avoid any major incidents that would have resulted in passengers missing their flights.
Recommended Reading :
* Ryanair petition calls for ban on Spanish ATC strikes
* 1st Ar Traffic Controllers stoppage unfolds wihout serious delays