Spain's Iberdrola profits grow ahead of U.S. deal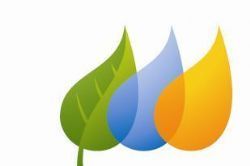 Iberdrola posted a rise in first-half core earnings on Wednesday led by its regulated power business and maintained its targets for 2015, when the Spanish utility expects to close a $3 billion takeover of U.S. firm UIL Holdings.
A global leader in wind turbines, Iberdrola is betting on the UIL purchase to help cushion the impact of new power taxes and renewable energy cutbacks in Spain.
Spain's biggest utility by market value has received U.S. federal approval for the UIL deal but is filing a new proposal in Connecticut, where regulators have rejected the deal saying the benefits for the public were not "tangible and sizeable".
"We're not seeing this as a major problem," CEO and Chairman Ignacio Galan said on a first-half earnings webcast, reiterating plans to close the deal before year-end.
That would allow the company to present a new business strategy in February 2016, he said.
Iberdrola reported a 5.7% rise in earnings before interest, taxes, depreciation and amortisation (EBITDA) to EU3.8 Bln, in line with a Reuters poll forecast, for the first half to June 30.
Core earnings were driven by its regulated business - including renewable energy, grids and Mexican power generation - which it said accounted for 76% of underlying profit and helped offset a weak liberalised market in Spain.
Galan said he expects single-digit EBITDA and net profit growth in 2015 and maintained plans to pay a gross annual dividend of at least 0.27 euros per share and to invest EU4 Bln a year to drive expansion.
First-half net profit rose 7.4% to EU1.5 Bln helped by the reversal of a tax provision and a weaker euro against the pound.
The euro hit a 7-1/2-year low against the pound last Friday and is down around 10% against the currency this year.
Iberdrola already owns U.S. company Energy East and British utility ScottishPower, and has a strong Brazilian and Mexican business which benefitted from new regulation and contract terms in the first half.
"We do not see regulatory or operational downside risk in the stock in the short term, with a highly regulated business profile and high visibility in its cash flows as well," Mirabaud analysts said in a note to clients.
Iberdrola shares, which have risen 18% this year, were trading in line with Spain's blue chip index on Wednesday.
Recommended Reading :
* Spain's Iberdrola to build windfarm for Amazon
* Spain's fake discounts raise electricity bills by 12%