As of July 1st 2009 new legistlation opens up the market with regards to the supply of electricity and enabling consumers to change electricity suppliers...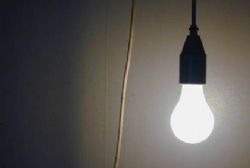 Since July 1st 2009, electricity suppliers in Spain have been sending out letter to their customers advising them of changes to legislation and how they can change electricy supplier if required.
As in the UK a decade or so ago, the idea is to open up the market to other providers and them to buy the power from the major electricity companies and then sell it on to consumers. This (In theory anyway) should eliminate any monopoly and as a result standards of customer care and competitive pricing should follow.
So far so good, but there are a number of questions to ask yourself before making a decision on which supplier to choose. Furthermore there is also a price increase expected over the Summer of 2009 – and nobody seems to know yet how much that will be, or how it will affect the tariffs passed on to consumers in an open market.
The majority of the letters that have been sent out offer the consumer 3 Options :
- To change over to one of the new Suppliers of electricity (The companies which will be allowed to sell electricity after 1st July). There are currently 18 suppliers appointed and some of them are already supplying electricity in Spain, so if they are already supplying you they will doubtlessly try to retain your business! So it could be worthwhile to get in touch with each company to find out their rates, or just to wait for them to contact you with their offers.
- Next there are a short list of 5 Suppliers , which are all current providers in Spain (depending on where you live) and they are described as " Last Resort Suppliers " - who are obliged to supply electricity at a price no higher that fixed by the government. These companies currently offer no more than a 2% discount on the government tariff, and an automatic formula to set the new TUR rate – Tarifa de Último Recurso or Last Resort Tariff – will largely depend on the result of a 'power auction' between the new electricity suppliers due to take place in the second half of June. The TUR companies are Endesa, Iberdrola, Unión Fenosa, Hidrocantábrico and EON.
- Finally you can elect to take no action at all. This will means that you will automatically stay on your current tariff if you fail to move to a different provider before 1st July. It means your supply and invoices will come from a TUR company which belongs to the power group from which you currently contract your electricity supply.(So in short , nothing much should really change)
As part of this re-structuring a new tariff has been introduced - The 'Tarifa Social , which applies to the owners of homes with a contracted power supply below three kilowatts However to be eligible for this the property must be a main residence and it must be fitted with a power limiter.
Understandablly this is a complicated issue for many Non-Spanish and the best advise is simply to wait and see what offers are made available after the new legislation takes effect. As in the UK , there is no deadline on when you have to choose who to buy your electricity from , and as a default you will simply remain a client of your current provider until you decide otherwise.