Spain's employers organizations ask for more flexibility in labor market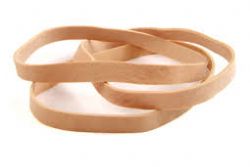 The Spanish Confederation of Business Organizations (CEOE) and the Spanish Confederation of small and medium size companies (CEPYME) asked for more flexibility in the Spanish labor market in a document addressed to political parties before the general elections on Dec. 20.
Local media reported on Thursday that the CEOE proposed 15 measures in order to "avoid mistakes of the past" and consolidate the economic recovery of Spain. The measures cover topics such as fiscal consolidation, taxation, market unity, dismissals, among others.
The employers' organizations want a cheaper dismissal; they want to reduce the role of the judge when it comes to assessing the reasons of it and reduce the redundancy compensation, among other measures.
They proposed unemployed people must lose their unemployment benefits if they do not improve their training, look for a job and accept it, if that is the case.
On the other hand, they want a tax reduction which, they say, will contribute to fight underground economy.
In order to reduce taxes they also consider that those public bodies and services that are not necessary should be suppressed.
One of the main Spanish unions, Comisiones Obreras (CCOO), said on Thursday that these proposals would increase inequality, making the Spanish society "more unfair," reducing solidarity.
Recommended Reading :
* Spain bets on German style apprenctices to fix youth unemployment
* Spain sees unemployment claims grow by 26,087 in September