Spanish retailers cheer signs of Christmas recovery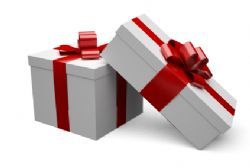 From department stores to delicatessens, Spanish retailers are anticipating their best Christmas in years as shoppers gear up for a spending spree that should help extend an economic recovery and boost a struggling jobs market.
Tax cuts, low inflation and falling energy prices have helped bump up stretched family budgets this year and, with a national election due next month, the government will hope the positive effects of a Christmas splurge rub off on voters.
Businesses believe this year's retail campaign, widely expected to be the most successful since 2008 when the downturn began, may also mark the turning point the country has been hoping for since it exited recession in mid-2013.
"Not everything that was lost has come back, and we're not back to 2007 levels (in revenues), but some of it has been recovered," said Alberto Marti, whose family-owned company produces gift hampers packed with Iberian ham, fine wines and sweets, which businesses traditionally offer to their clients.
The company, which operates out of Madrid and Barcelona, increased its range of budget hampers during the crisis, and has noted modest improvements in sales since 2013. But this season things are looking much rosier with order up 10 - 20% on 2014.
While unemployment, to date the most intractable legacy of Spain's long slump, has started tailing off, it is still running at above 21% - the second highest rate in Europe after Greece.
So recruitment group Adecco's prediction that 850,000 jobs could be added between November and January - up 16 percent on 2014 - points to a welcome retail-driven employment spurt, even if most of the hiring will be temporary.
El Corte Ingles - a department chain viewed as an economic bellwether and selling everything from clothing and household goods to food and holidays - said it was taking on 7,000 extra staff for the season. That is nearly three times as many as last year.
Online retailer Amazon said its Spanish warehouse would operate with 75% more staff at Christmas than a year ago, adding 600 jobs, while delivery firms, supermarkets and electronics stores are all recruiting too.
Spaniards also are among the Europeans expected to spend more on presents, food and leisure this Christmas, forking out an average of 560 euros, 0.2% more than in 2014, according to a survey by consultants Deloitte.
UNDETERRED
The survey was compiled before the Nov. 13 militant attacks in Paris that put much of Europe on a heightened terror alert, but so far shoppers in Spain - which held its alert level at 4 on a scale of 5 - seem undeterred.
Victoria Larroy, partner at Deloitte in Spain, did not expect the attacks to overly affect footfall in the country's shops.
"Online sales could go up if people shy away from large crowds," she said, suggesting spending habits could change slightly.
There was little early evidence of that in central Madrid, where large stores were bustling on the Saturday following the attacks.
But scars from the economic crisis remain, and a widening salary gap between high earners and the poorest is just one symptom of an uneven recovery that has left the outcome of the Dec. 20 election in the balance.
Despite having helped engineer one of Europe's fastest growth rates, President PM Mariano Rajoy's centre-right People's Party (PP) is far from securing another majority, polls show.
Economists also project that the pace of growth in Spain will slow as some of the tailwinds that have helped boost spending, including low inflation, peter out.
Marti, like many retailers, agrees Spain's economy remains a work in progress. But he is encouraged by the improving outlook and hopes Christmas will be good enough to warrant overtime for his staff for the first time in years.
"We can't wait to start working on Saturdays and extra hours again," he said.
Recommended Reading :
* Spain's stores predict big sales for Christmas
* Rajoy : "2015 will be the year that the economy definitively takes off