Orange Spain unveils football deal for Bars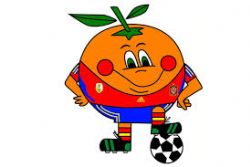 Orange Spain has launched a football-based package targeted specifically at the country's 200,000-plus bars, cafeterias and restaurants.
The offer includes a mobile line with unlimited calls and 3 GB of data, broadband access at speeds of up 300 Mbps plus pay-TV, including the rights to broadcast live football games in public spaces.
The package is available for EUR 171 per month (not including VAT) for 30 Mbps fibre broadband and EUR 181 for 300 Mbps broadband, including the rights to games from Spain's top-tier football league (La Liga) and domestic cup competition (Copa del Rey), the UEFA Champions League, the UEFA Europa League and international leagues.
Recommended Reading :
* Bar in Spain advertises for waitresses : 'Big Breasts Necessary'
* Jan 1st : Have a Coffee and kiss goodbye to the Spanish Bar