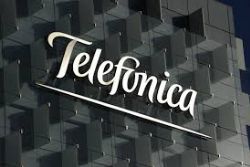 Cancelling any contract in Spain can be a difficult and time-consuming process - even for those who speak the language to an advanced level. There always seems to a complicated system to adhere to, or that one essential piece of information that you just can't quite locate.
Telefonica / Movistar - whether landline or mobile - is one such corporation where consumers can all tell different stories and different levels of success as to how they finally managed to cancel their contracts without penalty or significant delay.
For obvious reasons, Telefonica themselves do not provide an easy step-by-step guide on how to cancel a contract with them (in Spanish - let alone in English !) - and as such the following process may be of assistance :
* Please Note : Such processes do have a tendency to change at very short notice. As such, Tumbit would be grateful if readers could contribute their experience and/or comment with any corrections.
1.) It is a requirement to give 15 days notice of your intention to cancel (dar la linea de baja) - Telefonica only advise 1004 (Free from a Telefonica landline) as any point of contact. Use your landline, as any client of Telefonica will be aware that long periods on hold are generally to be expected.
2.) Contracts differ on a case-by-case basis - don't assume that your Broadband contract will automatically be cancelled along with your landline - even if you have contracted to both as part of a 'bundle'.
3. ) Remember to cancel your security deposit as well as your direct debt with the Bank.
4.) Your internet router is not 'yours' - it is on loan - and as such you need to return it to them or be prepared to be charged. In 99% of cases they never actually ask for the router back, but you should make a point of asking where and how it should be returned (Typically they may give a reference and ask for you to drop it into a local Movistar store, or even send a pre-stamped and addressed envelope - more often they will just advise you to keep it).
5.)Make a note of the cancellation reference you are quoted, together with the name and direct telephone number of the customer services assistant - It is not uncommon for clients wishing to cancel to call back at a later time to find that their contract has not been terminated as requested, and for the cancellation reference not to exist.
6.) It is by no means unusual for the customer services assistant to request that you make your cancelation in writing submitted by Fax (Yes, fax - remember those from the 1990's ?). If this is the case make a note of the fax number in question and hand write your individual cancelation request based on the template, below :
Estimados señores,
Por la presente yo, NAME , con numero de pasaporte, nie, nif YOUR DOCUMENT REF solicito la baja definitiva de los servicios que tengo contratados con el número de teléfono YOUR NUMBER .El motivo de cancelacion es mudanza a otro pais.
Adjunto fotocopia del DNI.
En TOWN, DATE
YOUR NAME
YOUR SIGNITURE
The Fax gives 'moving abroad' as the reason for cancelation, which is likely to see the least amount of resistance, and you should also enclose a photocopy of your NIE.
Lastly, the golden rule here is to take detailed written notes and save copies of the entire process. It is by no means unusual to hear cases of how it has taken 6 months plus for consumers to successfully cancel their service with Telefonica / Movistar.
Further Reading :
* Consumers threaten legal action against Movistar Spain