Telefonica Spain may impose fixed download limit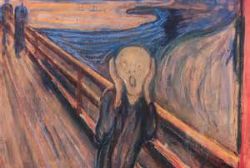 Telefonica chairman Cesar Alierta has hinted that the company may be forced to begin charging Spanish fibre-optic users on a pay per consumption basis after reaching a set limit, as already occurs with mobile data.
"Taking into account the significant increase of traffic, it makes erfect sense to do so in the fixed sector," said Alierta at the presentation of the company's full-year results.
At the same presentation, Telefonica's COO Jose Maria Alvarez-Pallete said the company was informing Spanish fibre-optic customers about fixed data consumption but for the moment "the network is strong and can hold out," adding that "the customer wants more power and speed and is willing to pay more for it."
The company has already implemented fixed download limits in countries such as Chile, where its subsidiary last year decided to set a monthly consumption limit of 500GB of data for residential broadband customers, with CLP 200 (around 25 eurocents) payable for each additional GB consumed on top of the limit.
Recommended Reading :
* Movistar offers slowest connection to Netflix users
* Movistar Spain launches Social TV