Spain's election re-run would fail to break deadlock - Poll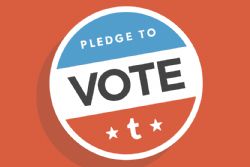 A new election due to be held in Spain on June 26 is unlikely to break the political stalemate to form a government after a previous vote in December produced the most fragmented result in decades, a poll showed on Sunday.
According to the monthly Metroscopia poll published by El Pais newspaper, the conservative People's Party (PP) of acting PM Mariano Rajoy would still win the election with 29% of the votes, from 28.7% in December.
The Socialists (PSOE) would come second with 20.3%, down from 22%, while anti-austerity Podemos would come third with 18.1%, also down from 20.7%, and newcomer liberal Ciudadanos would remain fourth with 16.9%, up from 13.9%.
The survey does not provide an estimate of how many seats each party would obtain in Spain's 350-strong parliament but the tiny variations in percentages from December are unlikely to translate into major changes on the assembly's benches, with at least three parties likely to be needed to obtain a majority.
It is unclear how this unprecedented situation in Spain's modern history could be resolved if this second election is inconclusive.
But despite the wrangling, the uncertainty has so far not had an impact on the economic recovery, with the output expanding at a faster-than-expected pace in Q1.
About two third of the 1,200 Spaniards people polled between April 26 and 28, after it became clear a new election would be called, said they still favoured a political system where several parties have to reach consensus instead of two big parties alternating in power with stable majorities as was the case since the country returned to democracy in the 1970s.
Four months of political bickering and failure to form a government are, however, likely to boost abstention rates and marginally help the two traditionally dominant PP and PSOE against Podemos and Ciudadanos who are still seen lacking a strong structure to mobilise voters in many rural areas, the survey showed.
About 30% of voters would abstain if the election was held today, versus 26.8% in December.
The other main change from the last election could come from Podemos if it decided to run on a joint platform with other leftist party Izquierda Unida as a combination of the two would capture 22.3% of the vote, thus overtaking the Socialists as Spain's main left-wing party.
The two parties last week said they were exploring such a tie-up, which could put the Socialists in the uneasy position of having to choose between being the junior coalition partner in a left-wing government or instead back a grand coalition led by the PP.
Recommended Reading :
* PSOE come up with last ditch offer in bid to avoid new elections
* Last minute talks ruled out, elections inevitable