Vodafone Spain service revenues up for 1st time since 2008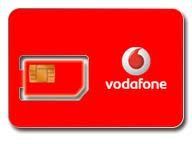 Vodafone Spain posted a rise in organic service revenues of 1.3%% to EUR 1.13 billion in the quarter to June, reversing a slide of 3.2% slide in the previous 3 months and marking the first quarter of growth since the financial crisis in 2008. Excluding the impact of handset financing, organic service revenue increased 4.9% in the period after growth of 0.6% in the previous quarter.
T
he company had 14.35 million mobile subscribers at the end of June, up from 14.32 million 3 months earlier as a net decline of 26,000 prepaid clients was offset by 53,000 net additions in the contract segment, which totalled 78.9% of customers.
However, net growth in mobile contract clients was slower than during the previous three months when growth totalled 105,000.
Vodafone said the growth in mobile service revenues was driven notably by both the higher customer base and tariff changes.
The tariff changes contributed to higher churn levels but the company said the effect decreased throughout the quarter, with mobile churn returning to more normal levels in the month of June.
Organic mobile in-bundle sales totalled EUR 559 million in the second quarter, up 2.2% from a year earlier, partially offsetting a 15.4% slide in out-of-bundle sales to EUR 110 million.
Vodafone's 4G service covered 92% of the population coverage on 30 June and had 5.9 million customers.
Fixed customers totalled 3.03 million at the end of Q2 of 2016, virtually unchanged from 3 months earlier, due primarily to higher churn following tariff changes.
The launch of DSL TV in the quarter helped growth of 52,000 among TV subscribers despite seasonal pressure due to the end of the football season.
Clients of the Vodafone One converged cable, mobile and TV service totalled 1.9 million, up from 291,000 a year earlier.
Recommended Reading :
* Vodafone Spain offers free 1Gb to unsatisfied 4G users
* Vodafone Spain targeting 9 Mln fibre homes in 3-4 Months