EU Orders Spain to Recover Rail Test State Aid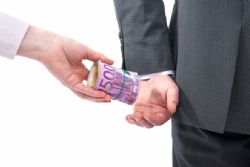 The European Commission has ordered Spain to recover state aid illegally given to state railway operator ADIF for the construction of a high speed train test centre.
Spain had planned to fully finance investment costs of €358.6m for the construction of the facility near Malaga, including a circuit to test trains up to speeds of 520kph.
More than €140m of public money had already been paid to ADIF, before the commission had made a decision. A violation of EU rules.
Commenting on its ruling in a statement, the Commission said the project "does not meet a genuine objective of common interest" adding "There does not appear to be an interest in the market to develop products that run at such high speeds because they would not be commercially viable".
Combined with the fact no private investor had expressed any interest in the project, despite the public funding, the commission said that in the "absence of such demand, the centre would in practise be limited to testing trains running up to 320-350 kph, duplicating the work of existing test EU centres" – They also felt the project did not contribute to promoting sustainable development in Andalucía.
The ruling from the Commission is a further setback for the government who were recently ordered by the EU to recover state aid provided to top flight La Liga football clubs , including Madrid, as well as lower division teams.
The Spanish government is also waiting to hear their punishment from the Commission over its failure to meet promised budget deficit targets . Spain was warned by the EU about their high budget deficit as long ago as 2013, but has failed to achieve the agreed targets year on year and looks highly likely they'll miss it this year also.
Whilst many believe the punishment would be a symbolic punishment with a fine of NULL or ZERO, sanctions will likely result in around €1bn of EU funds for Spain being frozen.