Paramount Murcia v Paramount London : Comparisons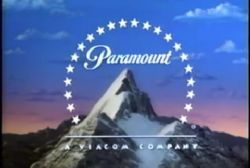 Whilst the Paramount Pictures theme park project, in Alhama de Murcia has faltered over recent years, the Paramount London project in the UK has seemingly gone from strength to strength.
Indeed, recent events – including the untimely death of Jesus Samper – the former President of Premursa, the Promoter and Developer of the Project, have brought speculation that the theme park will never open.
However, relatively little is known about the UK-side theme park, how it compares with the plans for Paramount Murcia, and any impact it is likely to have on the Spanish resort.
The Parks
When compared to the UK's Thorpe Park or Chessington, Paramount London will be a massive concern, and one which is in a position to attract global attention – a first for a UK theme park.
The UK's world-class resort has been inspired by Paramount, the BBC, Aardman Animations and the British Film Institute's back catalogue.
So we're talking about the likes of Mission Impossible, Sherlock, The Italian Job, Star Trek, Spooks, Dr Who, Wallace and Gromit, The Godfather, Shaun the Sheep much more.
Whilst the whole Paramount concept is undeniably 'American', the promoters have wisely ensured that domestic visitors will be kept 'on-side' with so many home-grown reference points.
There will also be a 1,500 seat theatre for 'West End quality shows', exhibition, conference and gig space, 5,000 hotel rooms, a cinema and nightclubs, restaurants and bars and a giant water park.
Another key selling point ensuring year-round appeal (especially given the delightful British weather) – 70% of the park is indoors.
How does this compare with Paramount Murcia ? – Well, the short answer is that is depends upon which version and revision of the plan we are referring to...
In March of 2011 Paramount announced that the Murcia project would be divided into differently themed zones each with movie inspired themes, such as Star Trek, Titanic and Mission Impossible. There would also be a 'Lifestyle Centre' with 2 five-star hotels, 3 four-star status and a number of three-star hotels. The resort was also planned to benefit from themed shopping malls, restaurants, bars and clubs, a 3'000 seat conference centre – and an open-air auditorium to accommodate 15,000 people.
However, problems in securing the required footprint of land, together with legal wrangling concerning planning permissions have seen subsequent versions of the plan significantly reduced.
How big is are they both ?
The core area of Paramount London covers some 110 Acres of land / 450,000 and is expected to attract 10 million visitors in the first year and around 15 million a year by the fifth, when more attractions are expected to come online. By way of comparison, Thorpe Park pulls in about 2.5million visitors a year.
Paramount UK will also be open 365 days a year.
By comparison, Paramount Murcia's current 'core area' is a subject of speculation, given that the 'overall area' set aside for the project has undergone so many reviews. Indeed, the courts are yet to agree on the exact extent of any permissible works.
The Weather in Murcia being an obvious attraction, has understandably contributed to the promoters of the Spanish park declaring a similar expected 10 million per year.
However, this calculation was based on 2 variables that have yet to come into existence : the arrival of the AVE high speed rail network to the region of Murcia, and the opening of Corvera International Airport. If visitors have no means of getting close to the park, are they going to bother coming at all ?
And yes, contrary to the opinion of some, it does rain from time to time in Spain – meaning that a competitor that is 70% indoors and open year-round becomes a formidable competitor indeed.
Where are they both located ?
Paramount UK is based in Swanscombe on the lower Thames Estuary. Access is close to the proposed HS1 Rail line, and next to the A2 for those travelling by Car. International visitors will also be drawn by the park's proximity to Central London and the City's extensive national and international Rail and Airport connections.
Paramount Murcia, for its part is located quite close to Corvera International Airport (shame it is yet to open), and just an hour south of the popular tourist Airport of Alicante. No major rail links are close by, and a road linking the park to the nearest highway has yet to be built.
What about job creation ?
As far as Paramount UK goes, an estimated 14,000 direct jobs are expected to be created, with a further 13,000 indirect jobs riding on the back of the park
Back in 2011 Paramount Murcia predicted the creation of some 20,000 direct jobs and 15,000 indirect jobs, however as the park plans have been scaled back, it is expected these predictions should be also.
When are they due to open ?
The Paramount London project is due to submit its final application for licensing approvals and permissions in January 2017 - at that point things are started to move away from the planning stage to the phase 1 of construction, with intentions for the park to be open in 2021.
The many recent setbacks suffered by the Paramount Murcia project has understandably made anyone remotely involved with the project to voice an opinion on when the facility will actually open. Initial estimates put a date as May 2015 (Later revised to January 2018), however with the majority of the ground yet to be broke, it is highly unlikely that the project will be completed within the same decade – let alone year.
Whilst comparisons between the two Paramount projects are to be expected - and that it is still early days for the UK theme park - the management; strategic, investment; location and planning could not differ more.
Recommended Reading :
* Paramount Murcia construction to begin Feb 2014
* All eyes on Paramount Murcia