Madrid bans large vehicles from center over fears of a terrorist attack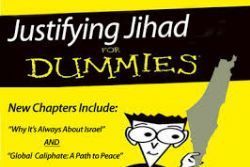 Wary of a terrorist attack similar to that recently seen in Berlin, Madrid City Hall has imposed a ban on large trucks and buses in much of the center of the capital for two days from January 3, to coincide with the annual Three Kings parades held on the streets of several neighborhoods throughout the capital.
Municipal police in the city will not fine drivers of trucks and buses weighing more than 3.5 tons in areas that have been cordoned off, and will instead redirect them to other routes, said City Hall.
Ninety minutes before and after each event, large trucks and buses will be kept out of the center of the capital and the 14 neighborhoods where parades are being held, Spanish daily El Mundo reported. Every year, Madrid hosts a huge Three Kings parade along the central Castellana boulevard on the evening of January 5.
Heavy goods vehicles have already been prevented from entering the city within the M-30 beltway over recent days as part of City Hallís traffic restrictions, imposed in a bid to combat dangerously high pollution levels in Madrid. Trucks weighing more than 12 tons have been banned from the center of the Spanish capital for several years already.
City Hall added that all drivers of floats used in the traditional Three Kings parades will be vetted and trucks checked.
Access to areas where parades are being held will be restricted through a combination of bollards, plant pots, police vehicles, ambulances and fire engines.
Additional police officers have been drafted in to protect Madridís central Puerta del Sol square during the ringing in of the New Year, with access to surrounding streets severely restricted. The capital also hosts the San Silvestre Vallecana fun-run on January 31, which will also involve major constraints on the flow of traffic.
Recommended Reading :
* Madrid bans half of all cars from city center as pollution levels spike
* Spain maintains level 4 alert and says Nice attack was Jihadist