Portugal lodges complaint against Spain over nuclear plant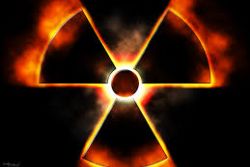 Portugal is set to lodge a formal complaint against Spain over its decision to build nuclear waste warehouses near the border.
According to the Portuguese government, the move is riddled with illegalities, including the fact that Madrid failed to conduct a cross-border environmental impact study or consult with Lisbon.
The complaint was set to be filed this week with the European Commission.
The Almaraz nuclear plant has regularly faced opposition from environmental groups either side of the border and also from the current leftist government.
Portugalís minister for the environment, Jo"o Matos Fernandes, last year requested an urgent meeting with Spanish officials on plans to build the nuclear waste deposit in Almaraz, but his calls have to date been ignored by Madrid.
Recommended Reading :
* Renewables in Spain's power grow to 40.8% in 2016
* Nuclear remains Spain's largest Electricity supplier