Renewables in Spain's power grow to 40.8% in 2016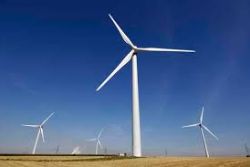 Figures out today show the share of renewable energy sources in mainland Spain's power mix was 40.8% in 2016, a bit below what the grid operator projected recently, but up from 36.9% a year ago.
Nuclear power plants were the number-one source with a share of 22.9% and wind farms were second with with 19.3%. The share of hydro power was 14.6%, slightly above the 14.3% for coal-fired plants, grid operator Red Electrica de Espana (REE) said.
In 2016 Spain closed some coal-fired power plants, but solar phovotoltaic (PV) installations helped partially offset that effect. At the end of the year, Spain will have 105.3 GW of power capacity, REE said earlier this month, noting that the increased share of renewables was mainly due to higher hydropower plant (HPP) output.
A 3-GW renewable energy auction is expected in the first half of 2017.
Electricity demand in 2016 is estimated at 249.5 TWh, up by 0.7% year-on-year.
Recommended Reading :
* Spain's two main parties reach deal in fight against fuel poverty
* Pollution causing 30,000 early deaths a year in Spain, says EU report