Suspect who posed as one of three wise men to abduct boy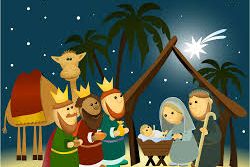 Police in Spain have arrested a suspected child snatcher who posed as one of the three Wise Men during a packed parade to try to abduct an eight-year-old boy.
The shocking incident happened yesterday evening in the Madrid neighbourhood of Carabanchel.
The 43-year-old suspect struck as a Three Kings parade was finishing, grabbing the child while he was waiting at a pedestrian crossing with his family and tried to run off with him hidden under his cloak.
A 10-year-old relative sounded the alarm so adults with the group of grown-ups and children could chase him down and recover the shocked infant while police arrived.
The unnamed suspect, who is said to have resisted arrest, was taken into custody before being seen by a psychologist.
He is expected to go before a judge in a closed court hearing over the weekend.
The Wise Men parade celebrates the day the trio are said to have visited the infant Jesus Christ.
Men dressed as Melchior, Caspar and Balthazar, hand out sweets to thousands of children lining the Spanish capitalís main boulevard.
Madridís authorities deployed 800 police officers to the parade this year, some heavily armed, amid terror fears in the country.
Trucks were stopped from entering the area amid fears of a Berlin-style attack.
Recommended Reading :
* Spain arrests 56 men in child pornograhy bust
* Brit Paedophile Murder in Spain