Spanish bank count 3 billion euro cost of mortgage refunds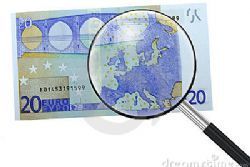 Spain's biggest banks face a hit of more than EU3 Bln to reimburse mortgage customers following a new law, provisions released by lenders on Monday showed.
The Bank of Spain has estimated the total cost to Spain's banks could reach almost EU 4 Bln after a law passed on Friday gives lenders 3 months to settle with about 1.5 million customers who were sold home loans with an interest rate that could not fall below a certain level.
This clause meant customers missed out when rates fell below that minimum, something the banks were found to have not adequately flagged to customers.
They must now contact customers to offer them a settlement and have one month to set the process in motion. If they come up with a compensation offer, customers have 15 days to accept.
If after three months no deal has been reached, customers would then still be able to file a legal complaint, pontentially creating a new legal headache for Spanish banks.
Banco Sabadell said it expected a one-time hit of up to EU490 Mln, while Banco Popular raised its provisions by EU229 Mln to EU579 Mln.
Caixabank said it would raise its provisions by EU110 Mln to EU625 Mln to cover potential costs.
BBVA, which already flagged a cost of up to EU1.2 Bln, on Monday reiterated that the European ruling would knock its full-year earnings for 2016 by EU404 Mln.
Liberbank said it would stick with provisions of EU259 Mln already announced, while Bankia said it would maintain its provisions of about EU200 Mln.
Europe's top court said in December that banks would have to reimburse customers from before a previous limit of May 2013.
At 1419 GMT, Sabadell was one of the main losers on Spain's Ibex, down 1.95% to 1.306 euros. Popular was down 1.6% at 0.973 euros.
BBVA dropped 0.5% to EU6.09 while Bankia slipped 1.6% to EU0.96.
Caixabank was down 0.9% to EU3.30 per share.
Recommended Reading :
* Spain's Sabadell sees up to EU450 Mln hit from mortgage floor contracts
* EU orders Spain's Banks to repay all earnings from abusive mortgages