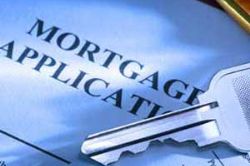 As soon as you apply for your Mortgage in Spain, it is important to have copies of all relevant documents with you. As an employee you need a copy of your passport, the payslips and the bank statements from the last three months, the last tax declaration (P60 document if you are from the UK), the completed application forms for the mortgage and a copy of the Land Registry Certificate ( Nota simple ) confirming current ownership and showing any mortgages or embargo's on the property. If you are Autonomo (self-employed) you need almost the same documents but instead of the tax-declaration you have to show your VAT and income tax returns of the last two years as well as your balance sheets.
The relevant Bank will send an Assesor to your property to evaluate itís value. This consists of a detailed report to determine the materials & quality of construction, the location, state of repair etc... of the property and its estimated market value. This carries a cost but you will be informed about this before it is undertaken. Usually the valuation of your Spanish property costs Around 300 Euros but can vary slightly depending on the size of the property and is roughly 0,1% of the property estimated value.
The Spanish mortgage process won't take much longer than a month. If you want to take a mortgage in Spain the Bank will expect you to take out Spanish property insurance that needs to cover fire and Third Party responsibility. It is also a requirement to contract a Life insurance.
The repayment period of your Spanish mortgage is between 10 and 30 years. It is possible that a resident can choose a longer term than a non-resident. If you want to pay your mortgage back before the time ends, be careful of redemption penalties that are known in Spain as early repayment commissions. These penalties are applied by almost every financial institution and can fluctuate between 0,5 - 1,5%