Spain Industrial Production Growth Slows Sharply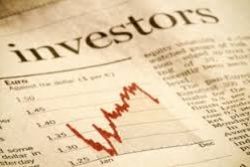 Spain's industrial production growth slowed significantly in March, according to a report issued by the National Office of Statistics (INE) yesterday.
The industrial production index rose a seasonally-and-calendar adjusted 0.4% year-on-year after a 2.5% growth in February.
The rate of growth was at it' lowest since July last year, when output increased at the same rate.
On an unadjusted basis, industrial production grew 9.0% in March, rebounding from a 1.6% fall in the previous month.
Compared to the previous month, production dropped for a second straight month, down an adjusted 0.4% in March, following 0.2% fall in February.
Recommended Reading :
* Spanish state deficit shrank by over 43% in Q1
* Spain and Portugal, EU nations with lowest public investments