Revenue generate overseas by Spanish companies reaches record high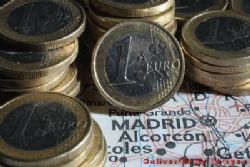 In the last twenty years, the foreign revenues of Spanish listed companies has grown consistently, reaching a record high of 65.5% with data for 2016, up 20% higher than that of ten years ago and 43% higher than that of twenty years ago. The Report published today by the Research Department of BME stresses the growing internationalisation of the activities of Spanish listed companies as its main conclusion.
As regards all of the companies listed on the Spanish Stock Market, the net revenues figure for 2016 was €485.1 billion, of which €317.7 billion (65.5%) were generated outside Spain. In this regard, it is worth highlighting the percentage of sales generated in the EU, around 20%, in the last ten years. In the meantime, revenue from sales in the OECD countries has grown from 7.5% in 2007 to 22.33% last year.
The fact that the revenues of Spanish listed companies is so heavily dependent on operations abroad is highly indicative of their degree of diversification, which helps make up for the contraction of the domestic market during the crisis years. Thus, the revenues of IBEX 35 companies outside Spain was down just 0.96% compared to 2015 and to a large extent it cushioned the impact of that generated in Spain, which decreased 5.3%.
A total of 123 Spanish listed companies are included in the BME study, 28 of which achieve foreign sales of 80% or more while even more, 45 companies, generate 70% or more of their revenues abroad.
IBEX 35 companies boast the highest percentage of foreign revenues, at 65.80%. However more detailed analysis of the process of internationalisation of Spanish listed companies and the Spanish economy shows that the weight of smaller companies is also significant. Thus the 20 companies that made up the IBEX Medium Cap in 2016 reported foreign revenues of 64.84% of the total, while this percentage reached 63.73% in the 30 constituents of the IBEX Small Cap index.
The percentage of foreign revenues by IBEX 35 companies is almost 21 points higher than that posted by Dow Jones multinationals outside the United States, registering 45% of their earnings from operations abroad, compared to 65.80% recorded by IBEX 35 companies.
Recommended Reading :
* Brussels boosts Spain growth forecast for 2017 to 2.8%
* IMF raises Spain's 2017 growth forecast to 2.6% as global economy recovers