Significant increase in demand for property in Spain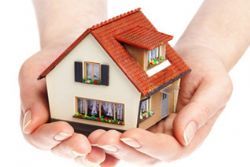 There has been a sharp rise in the number of foreigners buying property in Spain, according to the latest figures from the Spanish Land Registrars' Association.
The number of residential property sales involving a foreigner buyer inscribed in the Land Register in Q1 was around 14,870, up 15.6% compared with the corresponding period last year, and that was despite a 23.6% year-on-year fall in the volume of Britons buying property in Spain.
The overall Spanish property market expanded by 14.4% in Q1, thanks also to a rise in local demand, which was up 14.2% year-on-year.
Despite the plunge in the number of Britons buying homes in Spain, owed in part to Brexit and the fall in the pound's value against the euro, the British were still the largest group of foreign property buyers in Spain by some margin.
Britons accounted for 2,150 of home purchases in Q1 and 15% in terms of foreign market share, followed by the French (1,433 purchases, 10% market share) and Germans (1,137 purchases, 8% market share).
"By nationality, foreign demand rose across the board, with the exception of the UK, Ireland [-5.8%], and Ukraine [-0.5%]," said Mark Stucklin of Spanish Property Insight. "Italian buyers led the way with an increase of 57.8%."
One trend to note, according to the Spanish property expert, is the increase in buyers from the 'rest of the world', a number that has been rising since the start of 2014.
He continued: "All countries that account for less than 100 buyers a year are lumped into this group, and they now represent 41% of the foreign market.
"So demand for property in Spain is increasingly diversified and fragmented, with important implications for agents and developers.
"It's easy to target British, but how do you target this increasingly important and diversified group called the 'rest of the world'?"
Recommended Reading :
* Britons buy fewer houses in Spain after Brexit vote
* Spanish property sales up in February