Prices Hikes Expected After EU Roaming Charges Scrapped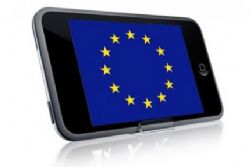 Mobile phone operators in Spain are widely expected to hike domestic prices to compensate for lost revenues after EU roaming charges are scrapped from 15th June 2017.
Movistar has already announced a price hike with Vodafone expected to follow suit.
Orange announced in April it would lose profits as a result of scrapping roaming charges, but has refused to say whether or not it intends to raise prices domestically.
Under the EU "Roam like at home" plan, users would pay no more for making or receiving calls, text messages or using data services in any EU country. In essence, it would be like they were using the phone at home. Unlimited calls and SMS message would also apply under the terms of any mobile phone contract.
Many operators across Europe have already scrapped roaming charges ahead of the June 15 deadline.
However, operators are free to apply charges to users who regularly roam, but this has been capped at 3.2 cents for calls and 1 cent per SMS.
The limit for data will drop from €50 per gigabyte (GB) to just €7.70 from June 15 and continue to reduce progressively in line with increasing data use and over time, falling to €2.50 by the year 2020.
Roaming policies for unlimited-data contracts and for pay-as-you-go top-up cards will also have to be worked out by mobile operators themselves.
Exactly what restrictions will be placed on roaming time per year or per month will also be decided by individual companies.
Further charges which would apply, effectively a form of protectionism, are aimed at preventing users from taking out cheaper contracts abroad, but using mostly in their native countries.
The hugely publicised "Roam Like At Home" EU plan and hailed as a "huge benefit of EU membership" during the UK referendum on EU membership, on paper, seemed like a great idea.
However, with more and more caveats emerging and further uncertainty over what charges are likely to be applied, the plan doesn't appear to be anywhere near what was originally announced.
But, with domestic users having to cover the losses of operators through higher prices, it could spark furry over unfairness, especially if they do not travel abroad themselves.
Recommended Reading
• Movistar, Orange and Yoigo to scrap Roaming Fees
• How to cancel your Telefonica/Movistar contract
• Choosing a Mobile Phone and Network Operator