Spain appeals court's award of €128Mln Solar compensation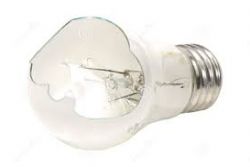 The Spanish government last week doubled down on its bid for a New York federal judge to toss his order confirming a €128 million arbitral award issued to two foreign companies, which they won from a World Bank tribunal following a dispute with the country over renewable energy subsidies.
Back in June U.S. District Judge Lewis A. Kaplan signed a proposed order submitted by London-based asset manager Eiser Infrastructure Ltd. and Energia Solar Luxembourg SARL, a Luxembourg-based company wholly owned by Eiser, with little fanfare. But a day later, Spain asked Judge Kaplan to vacate his decision, saying the judgment should be tossed because the companies' ex parte petition circumvented certain requirements.
Spain noted that Eiser and Energia Solar had submitted their petition in May on an ex parte basis, meaning that they didn't provide advance notice to the country of the proceedings. The companies "rely heavily" on a separate case involving Venezuela, which was filed by an Exxon Mobil Corp. subsidiary to enforce a $1.6 billion award that was later slashed to $188 million, Spain said.
The subsidiary, Mobil Cerro Negro Ltd., filed that enforcement petition on an ex parte basis as well, and the award was confirmed by a New York federal judge in 2014. However, Eiser and Energia Solar failed to inform the court that the Mobil Cerro decision is currently on appeal before the Second Circuit, Spain said in its June 28 vacatur request.
Shortly after the country sought to ax Judge Kaplan's order, the appellate court in July reversed the lower court's decision in the Mobil Cerro case. A three-judge panel unanimously rejected the proposition that Exxon Mobil could sue Venezuela without notifying its government under the service requirements in the Foreign Sovereign Immunities Act to enforce an award over expropriation of Mobil Cerro Negro Ltd.'s investments in oil projects in the country.
Spain on Friday pointed to the Second Circuit's decision, arguing "it is undisputed" that the instant action is governed by the appellate court's ruling.
"Because it is undisputed that petitioners did not comply with the FSIA's service of process and venue provisions, the ex parte judgment must be vacated and this proceeding must be dismissed for lack of personal jurisdiction and improper venue," Spain said.
The award Judge Kaplan had confirmed was issued in May by an International Centre for Settlement of Investment Disputes tribunal after it unanimously determined that Spain had violated its international obligations to the companies by upending a series of subsidies aimed at encouraging investment in the renewable energy sector, several years after the companies sank more than €126 million into three solar plants.
After Spain had initially sought to vacate Judge Kaplan's decision, Eiser and Energia Solar pushed back. The companies earlier this month said that prior to the Mobil Cerro decision, there was no legal precedent for completely investigating a dispute again. Now, their case should be stayed while the Second Circuit considers similar legal issues in another case, Micula v. The Government of Romania, the companies said.
The Micula case involves an ISCID decision that found Romania had violated a bilateral investment treaty with Sweden by revoking economic incentives under which two brothers built a series of large-scale and modern food-and-drinks facilities in an impoverished and remote region of Romania.
Spain on Friday argued that although the Micula case is currently on appeal, it is unlikely that the decision in that case will conflict with Mobil Cerro.
"Mobil is a precedential decision that resolved all of the issues pending before the Micula panel and therefore the Micula panel is bound by the Mobil decision," Spain said.
Counsel for Spain declined to comment and counsel for the companies did not respond to a press inquiry on Monday.
The dispute has its origins in a series of "substantial" investments made by Eiser and Energia Solar in concentrated solar power projects in Spain, which the companies said were prompted by certain financial incentives and inducements offered by the country under legislation enacted in 2007.
The program began unraveling a few years afterwards, when Spain became increasingly concerned by a large and growing "tariff deficit" caused by the financial gap between the costs of subsidies paid to renewable energy producers and revenues derived from energy sales to consumers. In 2012, a new government came into power and Spain abruptly shifted its stance on renewable energy and began cutting back its support of concentrated solar power programs.
Over the next two years, the country revoked the previously granted economic benefits extended to investors like Eiser and Energia Solar, culminating in the implementation of an entirely new regime in 2014 that dismantled the 2007 legislation.
In the May 4 award, the ICSID tribunal concluded that Spain had violated the Energy Charter Treaty in June 2014, when the country definitively replaced the prior regulatory regime with an entirely new regime, depriving Eiser and Energia Solar of essentially all the value of their investment.
Recommended Reading :
* Spain ordered to compensate wronged solar investors
* Spain loses arbitration claim over renewable energy subsidy cuts