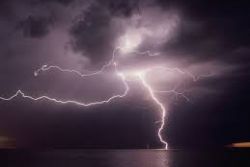 Anybody who has ever purchased a property in in Spain will at some time have heard of "the Boletin" with regards to obtaining a supply of electricity, But what does this document entail ? :
What exactly is a "Boletin" anyway ?
A boletin is an electrical installation certificate for low voltage, or "Certificado de Instalación Eléctrica de baja tension", most commonly referred to simply as a "boletin".
It stipulates the maximum permissible power capacity and ensures the quality and condition of the installation. A boletin is an official document certifying the installation complies with the Spanish electrical regulations (REBT-2002).
Do I already have a "Boletin" ?
Your Electricity provider has a record of all the electrical installations with boletins connected to their supply network. The boletin is also registered with the Industrial department at your regional town hall.
Why do I need a "Bolletin" ?
Proof of a boletin is required by your electricity provider when applying for an electricity supply, or when applying to Upgrade an Electricity Supply in Spain .
A boletin is also necessary if the previous boletin is over 20 years old. Your provider normally determines this when a new contract is arranged; when changing ownership of a property, when changing a tariff, or when being reconnected following being cut off.
When do I need to get one ?
For properties built after 2002 a boletin can usually be issued without the need for any improvement work to the electrical installation. For properties built before 2002 work is required to bring the electrical installation up to the current standard of the Spanish electrical regulations.
Once the boletin is obtained it should be presented to your Electricity provider in order to apply for a contract.
More information on this and other associated services can be found by visiting the website of Sparkes Electrical Services by clicking the link here.