Spain criticised over child migrant human rights abuses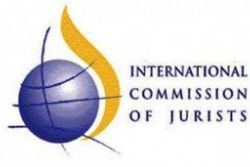 Spain is holding unaccompanied child refugees in adult detention centres, in breach of their human rights, say the International Commission of Jurists (ICJ).
The group has also criticised Spain for treating unaccompanied child migrants as if they were adults under the law. In many cases, minors are not able to apply for asylum because they are not Spanish citizens and the law does not recognise them as children. In these situations, many children have been subsequently forced to live on the streets.
Advocacy groups, including Fundación Raíces, a Spanish charity supporting children and young people, are calling for the United Nations' committee on the rights of the child to issue interim measures.
In one case study, the ICJ called attention to a young man aged 16 who required surgery after sustaining an injury when he crossed the border into Spain. As an unaccompanied child, the hospital treating him required the consent of a responsible adult to authorise his surgery. However, until a guardian had been appointed, no consent to the child's surgery could be given. Meanwhile, the public prosecutor, following an age-assessment protocol, decided that the boy was legally an adult. This then left him in the position of having to pay for the surgery himself.
The UN Convention on the Rights of the Child obliges signatory states to consider the best interests of the child as a primary consideration above any other. In the event of any remaining uncertainty, the ICJ affirms that the international law which affirms that States must accord the individual the benefit of the doubt and treat him or her as a child until effectively proven otherwise.
In addition, Spanish civil society organisations, international law groups, and the United Nations High Commissioner for human rights have all criticised Spain's age-assessment procedure.
"The Spanish government is failing these children and is failing to respect its international law obligations," said the ICJ.
Recommended Reading :
* People smugglers double price of sea journeys into Spanish territory
* Spain to head EU mission against human smuggling in Mediterranean