Spain's unemployment rises by 27,858 people in September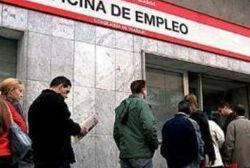 The number of people registered as unemployed in Spain rose by 27,858 people from August to September, according to data published on Tuesday by the Spanish Ministry of Employment and Social Security.
The total number of unemployed people stood at 3.4 million in the ninth month of the year, which also meant an 8.34 percent fall year-on-year, 310,115 fewer jobless people when compared with September, 2016.
September is traditionally a month when unemployment rises due to the end of the tourist season in Spain, where companies have to take on more workers to face demand, especially in the services sector.
Recommended Reading :
* Wages of Balearic Islands hospitality workers to rise 17% in next 4 years
* Spain's July jobless falls by 0.8% m/m to 3.3 Mln