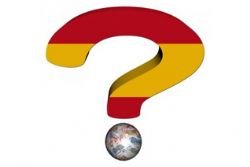 Global recession has hit small businesses hard, closing stores and causing job layoffs along with lots of restructuring. In one sense, this is good; companies are streamlining, and the recession is forcing businesses to take greater care with their customers. But for those laid off or anyone whose business has been shut down the first of a set of hurdles to getting back into work is finding out how to claim unemployment benefit.
Making a claim
In Spain, you are entitled to receive support (unemployment or temporary or permanent incapacity benefit) if you have been employed and paying your national insurance contributions. However, the amount you receive will depend on the level of contributions you have paid over the time you have been resident in Spain for tax purposes.
To be eligible you must register as a job seeker and sign an Activity Agreement, and you must be legally unemployed i.e. have been made redundant, had your hours of work cut significantly, be a Spanish worker who has returned to Spain after working abroad, or a prisoner released from prison after serving your sentence or being conditionally released. You must be under legal retirement age (65 for men, 63 for women) and have worked a minimum of 360 days in the past six years.
The amount you will receive is calculated as 70 per cent of your base salary for 6 months and then 60 per cent for the remainder of the period that you qualify, although there is an additional calculation if you have dependent children.
If you return to the UK you cannot continue to be eligible for unemployment benefit since it depends on you being able and available for work in Spain.
You will not be entitled to unemployment benefit if you have been self-employed or employed for less than a year.
Self-employed status
If you have been self-employed with 'autonomo' status and paying at least 225 Euros of contributions per month regularly, then you will NOW be entitled to unemployment benefit for the first time. In November 2010, a new law came into effect in Spain allowing self-employed workers the voluntary option to claim unemployment benefits providing that they pay an additional 15 Euros per month (1.7 per cent). To receive benefit for up to one year, you will need to have paid into this system for two years previously, so it will have a retro-active effect, giving protection to those who opt into the scheme now but become unemployed from 2012 onwards.
You should also endeavour to apply for unemployment benefit at your nearest unemployment office within 15 days of becoming unemployed. In many cases these offices are still referred to by their old name INEM (Spanish Institute of Employment) or now called SEPE (which stands for El Servicio Público de Empleo Estatal) – available at www.sepe.es. In Spain, unemployment benefit is referred to as 'el paro' and you may hear the phrase 'desempleo' for unemployed.
You can visit a local unemployment office in person or make an application online via SEPE if you can present the following documents:
- Your application for benefits (Solicitud de la prestación)
- Identification documents for you and any dependents – valid residence or work permits
- DNI/NIE document
- Family Book (Libro de Familia) if your children were born in Spain
- Certificate of redundancy or letter from your last employer that confirms you have been there for more than 6 months.
- Work Contract
- Payslip or Tax documents
If you find that you do not have sufficient contributions to be eligible for benefits you can also ask for your UK contributions to be taken into account, if you have proof of your last employer in the UK.
Once your paperwork has been accepted, you can even follow the progress of your application online via https://www.redtrabaja.es/es/redtrabaja/static/Redirect.do?page=introPrestaciones
Now that you are registered as unemployed and looking for work you will also be required to renew your claim regularly, which can also be completed online. For this you will receive a DARDE certificate and code number along with a date for periodic renewal.
It may be helpful to perceive your unemployment as a stepping stone on the way to a change in career, going back into study or improving your prospects in the job market. Consider all your options and prepare your CV to show to prospective employers, including a translation in Spanish and a recent photo, as this is more commonly expected in Spain that the UK.
Take all the advice and information that you are given at the INEM office or if you are offered the option of employment assistance at a CREAMA office, which is available throughout the Marina Alta region in Spain, http://www.creama.org, or elsewhere through offices of SERVEF, www.servef.es. Although language skills and computer literacy are appreciated everywhere, your experience in previous jobs may be transferrable to a different type of employment, and you may find this leads you to being happier in work than previously. Your period of unemployment in Spain should eventually result in a new job contract whereupon you will need to 'baja' your claim and cancel your entitlement to unemployment benefits.