Spain Rejects Catalan Reply, Paving Way for Suspending Self-Rule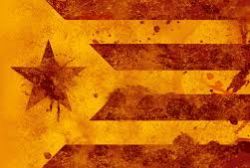 Catalan President Carles Puigdemont defended his region's claim to independence as the Spanish government signaled it will move ahead with the process of suspending self-rule this week.
In a letter to Spanish PM Mariano Rajoy, Puigdemont said his focus for the next two months will be dialogue and called for a face-to-face meeting as soon as possible, insisting the illegal referendum held on Oct. 1 gives his government a mandate to found a new republic. Rajoy, writing in response, said Puigdemont is sowing discord among Catalans and gave him until Thursday at 10 a.m. to back down. He said that preparations are in place for Madrid to take direct control of the region.
"It's not hard in these three days for common sense to return," Deputy PM Soraya Saenz de Santamaria said in a televised statement Monday. "It's in his hands."
Catalonia's push for independence marks the biggest challenge to Spain's political order since its restive regions were granted autonomy after the death of Francisco Franco in 1975. Madrid - backed by the European Commission - refuses to contemplate secession by its biggest regional economy, accounting for a fifth of national output, and has ruled out any negotiations until Puigdemont withdraws his demands.
Recommended Reading :
* Puigdemonts far-left partner tells him to proclaim a Catalan republic
* 3 Scenarios for Spain-Catalonia stand off