Bank of Spain Incentivises Sale of CAM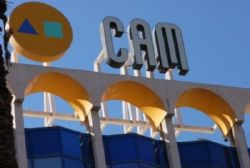 Spanish daily, El Mundo, has reported today how the Bank of Spain is offering incentives to potential buyers of the troubled CAM savings bank.
The Caja, or regional savings bank, is also known as the Caja de Ahorros del Mediterraneo operates from Alicante - one of the worst hit areas in the aftermath of the collapse of the property and construction market in 2008, and whose expose to bad debt through mortgages meant that the bank's bad debt ratio was 19% - way above the national average of 6.146%, which made them an unattractive partner for a any potential mergers.
The Bank of Spain stepped in to inject 2.8 Billion Euros of finance into the Bank via the Fund for Orderly Bank Restructuring (FROB) earlier on this year, which effectively nationalised the Bank. A further 3 Billion Euro credit line was extended to allow the bank to remain viable in the short term.
In a bid to make the Bank attractive to potential buyers at an auction, which could be held as early as November, the Bank of Spain is reported to be covering CAM's future losses up to the sum of 20 Billion Euros, which is the estimated value of the real estate assets that the bank holds and is believed to be 'at risk'.
Last month the Caja posted losses of 1.136 billion euros for the first half of the year.
Santander, BBVA and La Caixa banks are rumoured to be interested in the Caja, according to the newspaper.