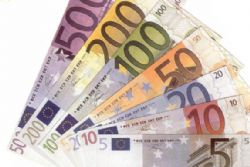 Banks in Spain often provide a more personal and friendly service than those in the UK. Staff changes are not so frequent, they are encouraged to establish a personal relationship with the clients and the manager is often on hand to spend time helping out at the front of House and therefore has the time to get involved in the day to day running of the branch.
There is no automated central clearing system for cheques and transfers and banks usually communicate with each other directly over the phone.
If there is a problem with funds in one of your accounts when a cheque or direct debit arrives for payment a member of staff may even call you personally to establish what action you wish them to take. Also, if a Significant or unexpected sum is deducted from your account you may find that they will call you to confirm this with you before proceeding with the transaction.
These friendly working practices come with a price; Foreigners often find these Bank charges too high and this is a common source of complaint. Especially as Spanish Banks tend to charge for every transaction or activity rather than absorbing this cost in other charges such as interest rates.
Banks in Spain are required by Law to publish a list of the charges that they apply (Found on websites or sometimes your branch may have a leaflet) but these can be very long-winded and confusing to understand - even if you are lucky enough to find one in English !
These charges are often negotiable with your branch manager. The more " business " you do with the bank - and if you have an untroubled and friendly history you will probably have more success in negotiating lower charges. Always keep a written note of such agreement ( as they may be forgotten and not applied )or ask for a note to be made in your Bank Book.
These are the approximate costs that could be applied, the list is not exhaustible and in some Banks this may vary...
Maintenance of Accounts - 20 EUR per year (often waived if your Account is classed as 'High Traffic')
Cash Card & Credit Cards - 12 EUR per year per card
Pay in Cash - Nothing
Pay in a Spanish Cheque - Minimun 1 EUR
Pay in a Foreign Cheque - Min 3 EUR / 0.25%
Transfer Money - by Internet 1 EUR / in the Bank 3 EUR
Receive Transfers from Spanish Bank - Nothing
Receive Transfers from Foreign Bank in EU - Negotiable
Bank Draft - 5 EUR
Bank Cheque Drawn on Foreign Bank - 7 EUR Min 0.40%

If you are transferring small but regular sums backwards and forwards to Banks in the UK it is always advisable to ask in advance of the charges that this will occur as this can and will make a difference in the long run. There are specialist Currency Exchange Companies that can help you with this process , or alternatively , if you are transferring larger sums you may wish to negotiate with a Currency Exchange Broker who will talk you through the pitfalls of the Foreign exchange market.
Click here for details of Euro AND Sterling accounts available to Spanish residents
Must Read :
* Report reveals commissions charged by Banks in Spain
* Study Into Bank Charges in Spain
* 10 Spanish Banks reported for charging 'illegal' fees