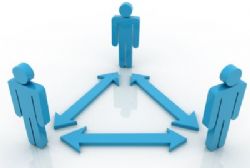 From time to time problems can and do occur in Spanish Banks, just as they do in other countries. Quite often any grievance can be sorted out at a branch level simply by speaking with the manager and putting your case forward - maybe even by going as far as threatening to take your business elsewhere. However, occasionally you may have a more serious grievance and wish to take matters further. So what should you do ?
Customer Services
As you would probably expect, a quick telephone call to the Bank's Customer Care call centre can often resolve the issue. The veiled threat of 'taking the matter further' is usually something that the majority of Banks wish to avoid and so, if they can, they will try to resolve the issue at this early stage.
Defensor del Cliente
If and when speaking directly to the branch manager and customer services at head office, has failed to bring any closure to the issue of your problem you should then find out who the 'Defensor del cliente' for your bank is. Think of a Defensor del cliente as a kind of Ombudsman protecting the interests of the client, but concentrating exclusively on the one banking organisation as opposed to the banking sector as a whole - which is why you need to sure that you are contacting the right one. The Bank is duty bound to show their appointed Defensor either on their website or on the literature you were given upon opening your account.
You can find the Defensor del Cliente for your bank by clicking here.
You should contact the Defensor in writing clearly stating the nature of your grievance and quoting as many times, dates, names and any other relevant information you can think of. If you have any evidence of letters, cheques, statements of passbook entries that support your complaint then you should include them.
It goes without saying that if you are submitting a complaint in writing (as opposed to email) then you should keep copies of your correspondence and send your envelope by recorded mail ( Correo certificado ).
The Defensor will then contact the bank and conduct a brief investigation into the matter to see if your complaint is justified.
As in the UK and other countries, Banks have a responsibility for due care and diligence to their clients and their money, but if they feel that they can shirk this responsibility and prove that they have not acted unfairly or improperly, they will.
The defensor should then get back to you to advise you of their findings and what course of action (if any) will be taken.
Banco de Espana
On the rare occasions that the Defensor has been unable to intervene and resolve the issue on your behalf (If not to your entire satisfaction and in your favour, then at least with adequate explanation), then you can take matters further by appealing directly to the Complaints Department of the Bank Of Spain.
Again, you should repeat the process as above, but also include your reasons for being unhappy with the findings of the Defensor del Cliente, once again providing copies of any written documentation you may have.
Contact details for the Bank of Spain
Servicio de Reclamaciones
Banco de España
c/ Alcala, 48
28014 MADRID
Telephone: 901-545-400
Must Read :
* Report reveals commissions charged by Banks in Spain
* Study Into Bank Charges in Spain