Murcia 'water for all' promise stagnates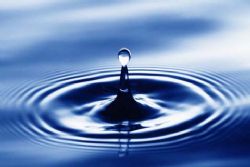 If there were only three subjects of debate concerning the region of Murcia it would be these : Corvera airport, the Paramount theme park and water.
And it is difficult to mention the word 'water' in Murcia without reference to the political exploitation and opportunism with regards to it's supply.
To date both the PP and PSOE parties have spent hundreds of millions of euros on desalination plants and infrastructure on the back of various election promises and sloganeering, using the term 'Water for all' in a recent election campaign.
But it has all been with very little result. The Talave to Cenajo tunnel, intended to connect the Tajo - Segura reservoir in particular was planned some ten years ago, with work commencing 5 years ago and at a cost of 35 Million Euros, yet it is still not completed.
The money earmarked for the project has been spent and the regional governments of Castilla La Mancha and Murcia and the central government are blaming each other for mismanagement of the project and refusing to invest more money in it's completion.
The same could be said of the million dollar investments have been made in desalination plants. Hundreds of millions spent to produce water, we already knew it would be very expensive, but they said, would solve the problems of the Segura basin forever.
Furthermore, just 22% of water consumed in Murcia last year came from one of the desalination plants. Out of the 5 desalination plants that have been built in the region at considerable expense to the tax payer, just 2 are in use do the other three being 'surplus to requirements.
Critics of the regional government remind tax payers that the mismanagement of the water project does not bode well for the Corvera airport construction project, which is infinitely more complex.