Jobseekers Swamp Paramount With Applications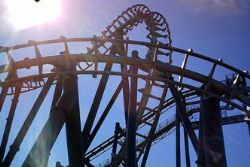 Recent news of the confirmation of the Paramount theme park in Alhama de Murcia being granted the licencing permission to go ahead, has prompted a tidal wave of CV's being submitted to park's promotors, Premursa.
At the end of September Murcia's number of unemployed stood at 136'294 - a 16.5% - and many residents feel that even though the park is not set to officially open for a further three years, that it is never to soon to apply for a position.
The early interest has even affected the Department of Training and Employment Department at the nearby town of Alhama de Murcia, where the Ayuntamiento has been been forced to issue a statement making it clear they are unable to help with any enquiries at such an early stage in procedings.
The statement by the Ayuntamiento continued :" The City Council will ensure that we award the companies that disclose their jobs and set their selection processes". However, the Department of Training and Employment guarantees that "the process of recruitment, at that point, it will give full information from the municipal website (www.alhamademurcia.es), which we hope to hav elive by January ".
According to sources, claims made during the presentation of the project, which took place on October 4 in Madrid, have aid that the construction of Paramount Park Alhama and the Life Style Center will create 22,600 jobs.
Once construction and staff training has finished (estimated for April 2015) it is expected that around 6'600 permenant staff will be employed by the park.