Madrid-Barajas voted best airport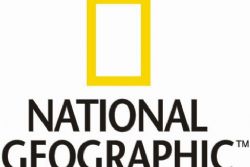 Madrid-Barajas airport has been chosen by National Geographic Traveler magazine as the airport with the best architectural design in the world.
In its latest issue, the prestigious publication selects the most prominent international airport facilities. Each of them stands in a different category and then each of the nominations is a considered in the ultimate "Perfect Airport" category.
Madrid-Barajas airport was singled out due to it´s "new architecture", specifically mentioning the great dome, designed by Richard Rogers and Antonio Lamela, which it mentioned as being `drenched in light´. The publication also pointed out the `colored beams, on which rests the roof laminated bamboo, which passengers can enjoy as they stroll around the terminal to buy a newspaper or sandwich.´
The airports Terminal 4, which opened in 2006, was also awarded the RIBA Stirling award in the same year, awarded by the Royal Institute of British Architects. The structure was recognized with other awards as the IStructE Award for Commercial or Retail Structures 2006, ULI Europe Award 2007 , and the International Architecture Award 2007, by The Chicago Athenaeum, among others.
In the pursuit of `perfect airport´ National Geographic Traveler also lists Changi in Singapore, which he considers the `most modern´, Amsterdam-Schiphol, for its art collection and Dallas-Fort Worth, for his children's play areas, as amongst those airport worthy of mention.