Paramount Project Moves Forward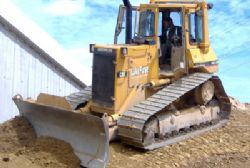 The Promotors and Constructors of the Paramount Pictures Them Park project, Premursa, have finally announced that they will move forward with exersizing their option to purchase the land for the site. Work is expected to begin early 2012 and complete by Spring 2015.
The Ayuntamiento of Alhama de Murcia has lifted the mandatory public disclosure plan and environmental sustainability report, publishing the details in the Murcia Gazette, allowing residents who may be effected by the construction 45 days to formally lodge any complaint.
The Alcalde of Alhama de Murcia, Alfonso Ceron Fernandez, announced that full details of the plan will be unveiled next week at a press conference given by Premursa, where all available information will be put forward.
This move marks the final stages of the 'paperwork' stage of the project, and a number investors, promotors and regional and government officials must be pleased that there finallyt seems to be light at the end of what has been a long and often uncertain tunnel.
Providing next week's press conference goes to plan, and there are no serious objections to the planning of the park, the next milestone will be passed when ground is expected to broken by February of next year.