Minimum wage to remain unchanged in 2012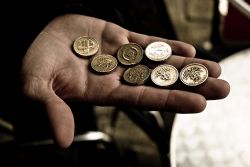 The Spanish minimum wage will not see an increase in 2012, regardless of the promise of the former Prime Minister that it would be increased by the end of 2011, despite unions calling for EU regulations to be observed.
Instead the mimum wage will be frozen at 641.40 per month for a full-time worker, compared with the 800 Euros promised.
The UGT and CCOO unions referred to the European Social Charter in their formal request presented to the former government on the 15th of December, which states that the minimum wage in the EU should be at least 60% of the average salary (after taxes) of each member state.
By today's standards, this would put the minimum wage for Spain at 1,026.40 euros per month.
The Unions reasoned that the increase in the minimum wage would encourage an increase in consumer spending, and lead to an improvement in the economy. They also maintained that the current figure is not sufficient to live on as a single person - even before a mortgage or rent is taken into consideration.
However, the PP government has dismissed the call without giving their reasons.
Earlier this year the minimum wage increased by just 1.3%, but there will be no such increase - however small - in the coming year.