Paramount park drives sales of Murcia properties forward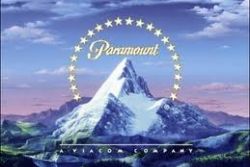 The UK's Estate Agents have shown an interest in promoting properties in the region of Murcia in light of the developments in the Paramount Pictures theme park project.
The president of the Association of Promoters, Jose Hernandez, said that the expectations created by the theme park are "Mobilizing demand" and have been improved by postive moves by the promotors over recent months. .
A number of British overseas property portals are showing the official promotional video - not to promote the theme park itself, but to encourage potential customers to invest in a property in the region. Along with information on the various properties and developments currently for sale in the area, many of the portals are advising of the facilities planned for the park, such as the location, attraction and connections to the region.
Many of the unsold properties on the Polaris World resorts have also witnessed an increase in interest, with many speculating that the estimated additional 3 Million visitors coming to region each year will bring a demand for rental and resale accomodation.
According to statistics given by the Association of Promoters, the Brits purchased 4350 properties in Murcia over the course of 2010, with the French buying 1522, the Germans 1434, the Russians 1298, and the Italians 1057.
Hernandez said how the purchase of homes by foreigner buyers has leveled off since last year, however he expects to see improvements in coming months.
In total 8312 properties were sold in Murcia to foreign buyers in 2010, but this is expected to have fallen to around 5000 for 2011. In 2009, at the begining of of the housing crisis, some 13,000 properties were sold.