Spain's first gay retirement home planned in Madrid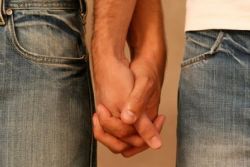 Spain's first Gay retirement home is planned to be built after a Madrid association have purchase what they believe to be a suitable plot of land.
The "December 26th Organisation plans for a complex to be built in the Rivas-Vaciamadrid area of the Capital, which would employ up to thirty people, and include a gym, library, conference room, laundrette, shop and restaurant and have accomodation for up to 120 residents.
The organisation takes it's name from December 26th 1978 when Homosexuals were granted liberty from a law that had previously branded them as being 'Dangerous'.
The driving force behind the proposal, Federico Armenteros, has called for the need for such a home due to the strictly conservative upbringing that many homosexuals faced in the Franco years, which has resulted in poor integration in this age demographic. Indeed, many of those entering sheltered accomodation are forced to hide their sexuality.
Proposals are that accomodation in the home will cost 1,000 Euros a month to live in, way below the average Madrid price of 1,400 Euros.