Luxembourg challenge Spain for ECB Board Position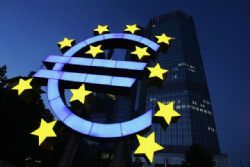 Luxembourg is nominating Yves Mersch for the next vacancy on the European Central Bank's Executive Board, joining Slovenia in challenging Spain's claim to the post, according to three people with knowledge of the matter.
Mersch will be put forward for a Jan. 23 meeting of euro- area finance ministers in Brussels when they will hold a first discussion on the nominations, according to the people who declined to be named because the deliberations are private. The seat on the six-member Executive Board comes open on June 1 when Spaniard Jose Manuel Gonzalez-Paramo's term ends.
Spain has nominated Antonio Sainz de Vicuna for the post, which has been in Spanish hands since the euro's debut. Mersch, Luxembourg's central-bank chief and a member of the ECB's 23-strong Governing Council, joins Slovenia's Mitja Gaspari in contesting for the seat. Gaspari, former head of Slovenia's central bank, was nominated by his government yesterday.
In the past, Spain, Germany, France and Italy have used their combined voting strength to rotate four Executive Board seats among themselves, leaving the other euro-area governments to fight over the remaining two seats. While six smaller countries would be enough to block the Spanish candidate, they would need backing from Germany, France and Italy to push through their own nominee.