Minister to brief regional parliament on state of Corvera airport today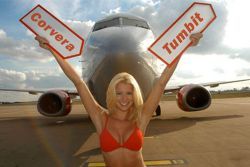 Europa Press have reported how Murcia's Minister of Public Works and Planning, Antonio Sevilla, is scheduled to appear infront of the Regional Assembly later this afternoon (Wednesday 8th February) in order to inform the various political groups of the current state of developments at Corvera International Airport.
Late last month the Minister informed the press how he expected the first plane to land at Corvera over the course of late June or early July.
The Regional President of Murcia, Ramón Luis Valcárcel , echoed this sentiment on meeting with the Peter Morenes, The Minister of Defence, last week in Madrid. The meeting was centred around the requirement for an area of airspace between Corvera and San Javier airports to be reclassified. San Javier airport, and much of the airspace around it, is currently owned by the Military and as such an agreement between the two airport needs to be arrived at.