Nominees for 'Worst Spanish Company' revealed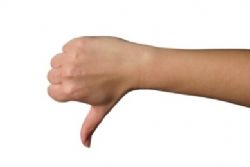 Spain's FACUA consumer rights association has released the nominees for their "Worst Company of the Year" award on their website.
This year's shortlist includes Bankia; CAM; Movistar; Vodafone and Ryanair, with voting, which has been running since the beginning of February, lasting until the 15th of March.
2012 will be third year that the Consumer action group has held these awards, and specifically focusses on three target area : Worst Company; Worst Business Practice and Worst Ad of the last twelve months.
In the category of Worst Business Practice of the Year, the major complaints brought to the attention of the association included : "the refusal to implement free customer service helplines", "the distribution of bonuses to executives of bailed-out banks", " the eviction process involved for mortgage defaults", "The sudden closure of airlines routes and subsequent abandonment of passengers" and "fraud of preference share allocation".