Spanish property prices fell by record 11.2% over Q4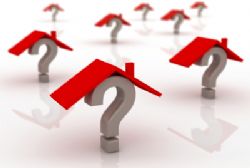 A report published earlier today by Spain's National Institute of Statistics (INE) has revealled how property prices fell by 11.2% in Q4 of 2011 when compared with the same period a year earlier, representing the steepest decline since the property crash began in 2007.
House prices in Spain have now been in decline for 15 consecutive quarters, starting form Q2 of 2008, which saw a slight fall of -0.3%.
Prior to the Q4 of 2011, the worst quarter for a decline in property prices was Q2 2009, which stood at -7.7%.
2011 as a whole saw decreases of 4.1% in Q1; 6.8% in Q2; 7.4% in Q3 and 11.2% in Q4.
New build properties prices fell by -8.5% year on year in Q4, from a -5% fall in prices year on year seen in Q3. Resale properties were up to -13.7% from -9.6% over the same periods.
By Region, the communities who saw the most significant decreases in year-on-year proices were : Madrid (-15.7%); Catalonia (-14.3%); La Rioja and Melilla (Each with -14.2%); Ceuta (- 12.9%); Aragon (-12.5%) and Pais Vasco (-12.2%).