Madrid's Parque Warner rumoured to close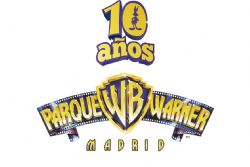 In week when the Paramount Pictures theme park project at Alhama de Murcia has not been far from the front pages of the regional and national news, it could be prudent to look to Spain's other theme parks to see if any lessons can be learned.
Earlier this week a number of Madrid based newspapers reported how the C3a train line between Pinto and San Martin de la Vega in Madrid, and which serves the Parque Warner theme park, will close before the summer season citing a lack of demand.
The line opened in 2002 at a cost of €85 Million, and costs the regional government €3.3 Million per day to operate.
The transport authorities note how the line, which is also used by commuters, serves an average of just 190 passengers per day.
Maths Check : Av 190 passengers x 356 Days = 69'350 Passengers per year.
€3'300'000 Divided by 69'350 Passengers = €47.59 Cost per passenger.
Average ticket cost Central Madrid > Parque Warner = €5.00
Average financial loss per passenger = €42.58
The total investment by the regional government in the Park itself was also €160 Million, and this latest move has increased speculation that park may be about to close it's doors for good.
Sevilla's Isla Magica and Benidorm's Terra Mitica have also been cursed with massive losses, with only Tarragona's Port Aventura park returning a healthy operating profit.
Paramount Theme Park in Murcia is situated in a more convenient location for many tourists, with added benefits including new infrastructure (by way of the soon to be open Corvera airport , and promised connections with the AVE) aswell as having the proximity to the beaches and the climate. Let's hope that this works in favour of park, and that the investors, speculators and enthusiastic observers are not disappointed with yet another Spanish theme park cock-up.