Spain, EU deny Brussels pressing Madrid on bank aid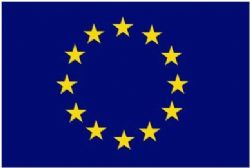 Spain and the European Commission denied media reports on Tuesday that Brussels had told the Madrid government to take an EU bailout to refinance the country's troubled banks.
European Economic and Monetary Affairs Commissioner Olli Rehn dismissed reports in a number of Spanish newspapers that the European Union was putting pressure on Madrid to accept aid. "This is unfounded," Rehn said in a statement.
A spokesman for the Spanish economy ministry likewise dismissed the reports. "They haven't proposed it to us, nor do we think it necessary," he said.
Spain's banks have been ordered by the new conservative government to raise over €50 billion euros to clean up their balance sheets battered by the collapse of the property sector after a decade-long boom.
EU aid is merely one option for solving the Spanish banks' problems, and Brussels is keen to stress that it is not trying to force Madrid to take a bailout.
El Mundo newspaper quoted a high-level EU source as saying that Madrid had three options to clean up its banking sector: using Spanish public funds, finding private investment or applying for European aid.
El Mundo did not name the official. However, Competition Commissioner Joaquin Almunia laid out these options to Spanish journalists, people who attended the briefing told Reuters.
They quoted Almunia, a former socialist Spanish minister, as saying that the government of Prime Minister Mariano Rajoy would have to decide in the next weeks on how it would push through the restructuring of the financial sector.